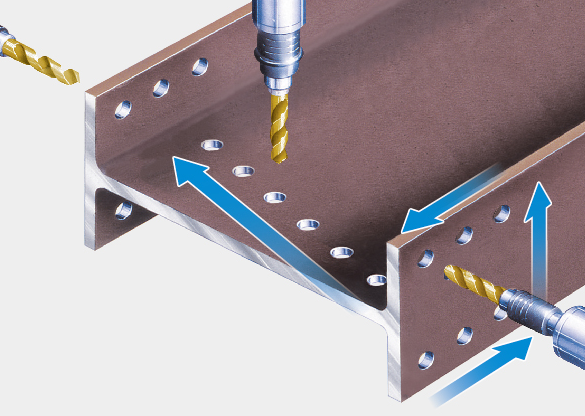 DRILL SPINDLE PRINCIPLE
The spindles travel all directions and this brings accuracy of hole to hole dimension and higher productivity.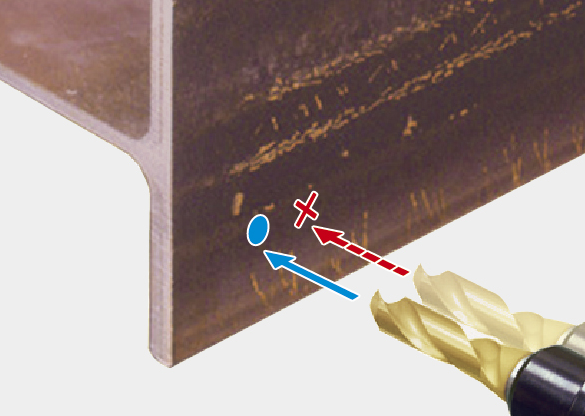 POSITIONING COMPENSATION
The workpiece positioning error caused by inertia is compensated by the positioning of each drill.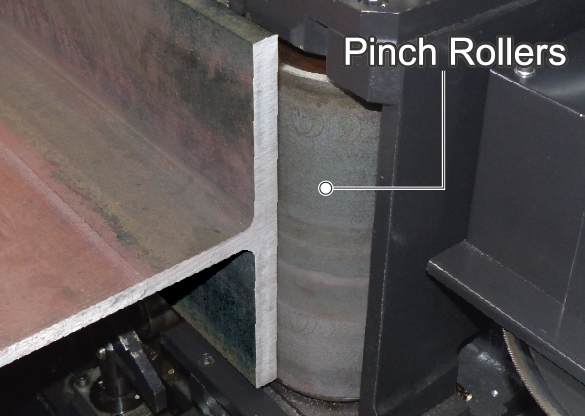 PINCH ROLLER SYSTEM
The workpiece is fed by powerful pinch rollers located on the in-feed / out-feed sides of the machine. Even the heaviest workpiece is fed efficiently and accurately.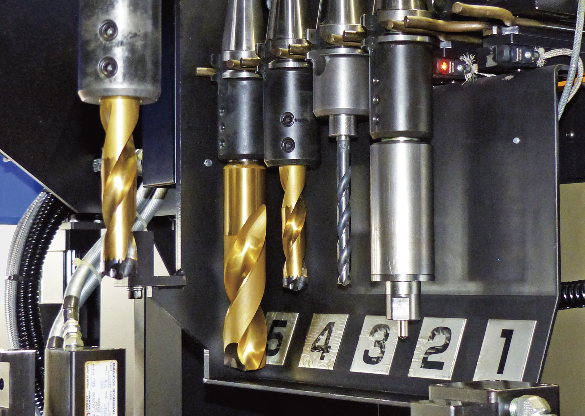 AUTO TOOL CHANGER (ATC) / FOR EACH DRILL
Three (3) Independent tool changers of max. 5 tools is mounted by each of the top / left / right drill heads.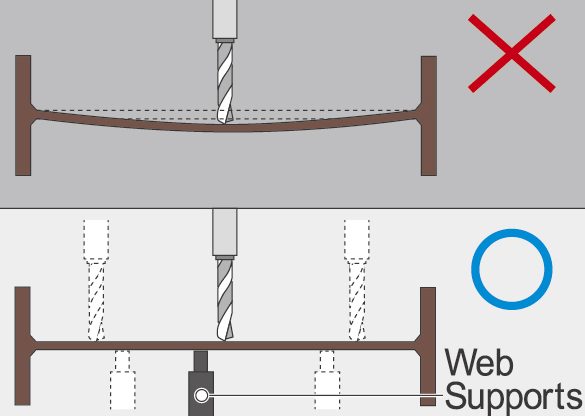 WEB SUPPORTS
Web supports prevent thinner webs from bending under the pressure of drilling. This feature reduces drill bit failure and improves hole quality.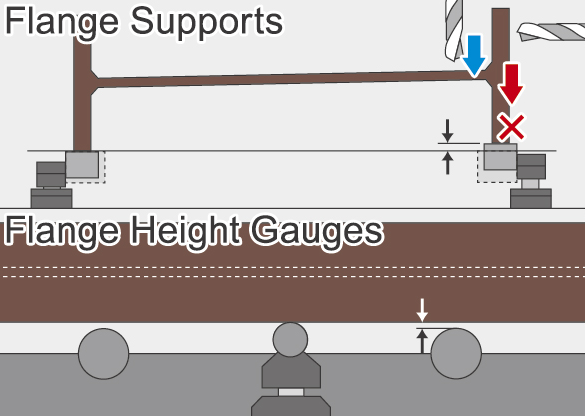 FLANGE SUPPORTS / HEIGHT GAUGES
The Flange height gauges not only support flanges, but also measure flange distortion that might remain after being vertically clamped.